Welcome to Westernport Innate Chiropractic!
Hastings Chiropractor is Here to Help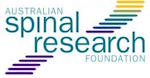 Hastings chiropractor Dr Aaron McPherson knows it is essential to have a nervous system that is operating at its best, without any interference. The central nervous system, comprising the brain and spinal cord, is the control system of the body, the one system that controls and co-ordinates all the other systems. It is continually relaying messages backwards and forwards between the brain and all parts of the body. If there is any sort of interference, interruption or distortion to this flow of messages, the body may not work as efficiently. That's where the beauty of chiropractic care lies. It provides patients with a gentle and completely natural healthcare system.
Committed to Your Health at Westernport Innate Chiropractic
Here at Westernport Innate Chiropractic, we treat patients of all ages, including children, pregnant mothers, and patients suffering from other health challenges. We are committed to your wellbeing and to ensure that you receive the very best in customer service.
We want prospective patients to know that what they read on the website is 100% what they can expect when they come in the door…warmth, professionalism, courtesy, efficiency.
Plus, our state-of-the-art chiropractic techniques involve no cracking or popping, so they're gentle. Take the first step in your journey to a healthier and happier you!
Call your chiropractor in Hastings today to get started. 03 5979 1772
---
Serving the communities of Hastings, Somerville, Bittern, Tyabb, Crib Point, Moorooduc, Tuerong, Pearcedale, Balnarring, and surrounding areas